We CARE for our clients by being...
C

ompetent

We are proficient across all of the competencies of qualitative research consultants: consulting, conceptualization and design, interviewing, communication, project management, commitment to the profession, content knowledge, research, analysis, professional practices, and business practices.
A

ffable

We are easy to deal with, team players, flexible, and well-known within the industry.
R

esponsible

These attributes are the hallmark of JRH Marketing Services: consistent, reliable, knowledgeable, and hard-working.
E

xperienced

We have a "been there, done that" confidence, but we never forget that our latest project is our most important one.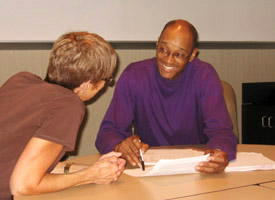 Lloyd Harris—Vice-President, JRH Marketing Services